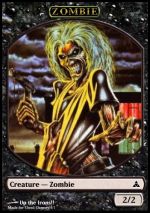 Phyrexians came through means unseen,
They brought us pain and misery.
They killed our tribes, they killed our sea,
They bent our suns to their own need.
We fought them hard, we fought them well
Out on the plains we gave them hell
But soon there came too many to see,
Oh will we ever be set free?
More...